CURRENT CAMPAIGN
PINK TEDDY BEAR FOR BREAST CANCER AWARENESS
Malaysia Breast Cancer Association
has taken breast cancer
awareness initiatives to a new level with a Teddy Bear Charity campaign.
The first of its kind campaign is aimed to raise funds for the Malaysia Breast
Cancer Association (MBCA) to support women diagnosed with
breast cancer. The campaign will run from December to

February

2012. The teddy bears
are available from RM10 to RM25 which can be purchased at SACC Mall concourse and Pink teddy booth at KLCC or download
the order form
Malaysia Breast Cancer Association
Facebook page.
http://www.facebook.com/pages/Breast-Cancer-Malaysia-Association/142213432551595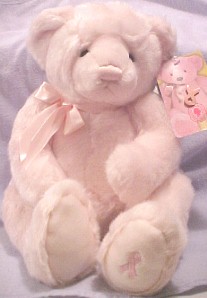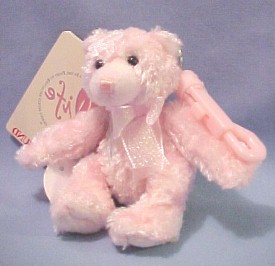 Free Mammogram Check out Campaign Benefits Community

Ampang Puteri Specialist Hospital

nurses, physicians and staff from all departments work diligently to provide exceptional care to our patients and also contribute selflessly to a variety of community causes and events.
One such activity that provided great benefit to members of our community was the recent mammography campaign where

Ampang Puteri Specialist

Radiology Department offered free or reduced cost mammograms to women who may have not been able to afford them.
Who needs a mammogram? The answer was clear: All

women over the age of 40. The follow up question was: Who schedules a mammogram? That answer was also clear: Not all women who need one do, as too many women are underinsured or uninsured and do not schedule mammograms. Mammogram program was implemented to make sure that all women that needed a mammogram had the opportunity to receive one.
Latifah Hamid , Manager of the Radiology Department at

Ampang Puteri Specialist Hospital

, says mammograms are a critical step in detecting breast cancer. "We're doing everything possible to work with women so that they can have this potentially life-saving exam." With funding from a generous grant from the

Ampang Puteri Specialist

Radiology Department Foundation, free mammograms were provided for women who qualified through a mammogram voucher program.
Vouchers were distributed to women in the community as a result of a needs assessment from a physician. The ongoing effort also extended mammogram appointments into evenings and weekends. Dozens of free mammogram vouchers have been made available to underinsured or uninsured women in the community and at last count, 53 were redeemed at the

Ampang Puteri Specialist

Radiology Department.
Vouchers are still available. For more information call or visit any of these locations:
KLCC MAIN CONCOURSE : 1 - 6 December 2011
MIDVALLEY Level 2 Atrium : 7- 13 December 2011
SACC MALL SHAH ALAM : 14 - 20 December 2011

BERJAYA TIMES SQUARE : 21 - 30 December 2011

MERCHANDISE FOR FUND RAISING
MBCA has taken the effort in designing the merchandise to raise our donation for the breast cancer's patients.
These are the merchandise:
You can purchase these merchandise items at our office or made an order by sending your email to associationofbreastcancer@yahoo.com
These merchandise also available at our campaigns, talks and also booth!
The merchandise's price are available from RM5 to RM55.
PREVIOUS CAMPAIGN
BIG Dragon Boat Charity Festival
Malaysia Breast Cancer Association organizing the largest Dragon Boat event in Malaysia, with more than 1,500 participants from various countries.
The three-day sporting event from June 5 to 7 at the Putrajaya Water Sports Complex. So far, 1,500 participants from 30 local teams and 20 foreign teams – from China, Singapore, Indonesia, Britain, Vietnam, Japan, Thailand and the Philippines registered.
The festival is also set to be an exciting family event with more than 50 booths selling food, souvenirs and fashion as well as other items.
Other activities include a Coffee Tarik competition, horse rides for children and a colouring contest.
Proceeds from the event booths will be donated to the Malaysia Breast Cancer Associa­tion (MBC), Cervical Cancer Awareness Association (CARES), the Spastic Children's Association of Selangor and Federal Territories (SCASFT) and selected orphanages.
The Pink Challengers, the team from MBCA that is known for their high spirits and strong motivation, will be among the teams to look out for at the event.
The event is organised by Malaysia Breast Cancer Association, in collaboration with Perbadanan Putrajaya (PPJ), the Tourism Ministry, the Information, Communication and Culture Ministry and the Penang Dragon Boat Association, and in affiliation with the International Dragon Boat Federation.
G

in & Jacqie Breast Cancer Awareness Bag Print Design Contest 2011
Malaysia Breast Cancer Association joined efforts with Gin &Jacqie, a home grown designer bag collection in creating awareness for one's breast health by organizing a "Bag Print Design" contest.
How?
When?
• Submissions are open from 15th May – 30th June, 2011.
• Followed by online voting, from 1st July – 20th July, 2011
• Winners will be announced: 31st July, 2011.
Entry forms can be submitted online at: Associationbreastcancer@yahoo.com.

Prizes include:

• One (1) Grand Prize: RM1,000 Estee Lauder products, Artmakr.com Oil Painting Kit and Cziplee Vouchers worth up to RM500, RM500 gin & Jacqie Voucher , Printing of the winner's design on the bag for sale.

• One (1) First Prize: RM500 Bobbi Brown products, Artmakr.com Oil Painting Kit and Cziplee Vouchers worth up to RM300.

• One (1) Second Prize: RM500 Clinique products, Artmakr.com Oil Painting Kit and Cziplee Vouchers worth up to RM200.

• 25 Consolation prizes: 2 TGV tickets
Known as gin & Jacqie Breast Cancer Awareness Bag, the print is actually the winning design from the gin & Jacqie Breast Cancer Awareness Bag Print Design Contest (yes, we know the names are pretty long) which started since May. The winner is a male-surprise! surprise!
While the design is intricate and can be hard to decipher (that's why you call it art), it described the psychological aspect of women with breast cancer where she will be empowered as she weaves through the complicated twist of love and the ensuing changes which is akin to women
who are undergoing their breast cancer journey where their faith and love will be put to the test. Yes, yes, we know you will be asking which part of the design tells the story, but art is suppose to be that way. And, it is the winning design after all-it has the highest votes!
Anyway, it is available at Isetan KLCC and The Gardens, TANGS Pavilion, Cziplee Stationary Store Bangsar and Inner Secret Stores and online via on www.ginjacqie.com for only RM18 each. You can get it from MBCA too!